PA Hire for Gigs, Concerts and Music Festivals
An example of a setup for a 4 piece band playing at a club would be from $650* - operated - with the following equipment:
• 4300 watt Front Of House system
• AT Professional SS24 tops, double 18 subs
• Digico SD11 digital mixing desk
•16 channels available at stage
• 6 foldback speakers on 4 sends
• Effects, compressors, EQ etc built into desk
• Up to 14 Microphones or DIs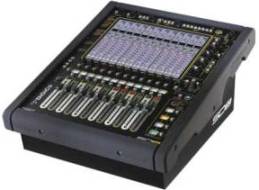 Lighting also available.
Main genres covered are: Country, Blues, Jazz, 50's to 90's rock covers / tribute shows.
We also have other systems available - just let us know your needs.
For bookings, you can email or call us or use the following form...
Please enter

as the CODE WORD.
Mic brands include: Shure, Rode, AKG, Audix, Sennheiser amongst others. High quality wireless mics available too.
*Extra charges apply where load-in is via stairs or otherwise difficult. Price based on single act, up to 4 piece, indoor, 3 hr gig in North Brisbane to Caboolture area.